Dog Walking & Pet Sitting Services
Licensed, Bonded and Insured - Serving the SDSU College Area, La Jolla and San Diego County area
Welcome to All Fur Pooch offering exceptional pet care to the San Diego County area. If you are going on vacation or a business trip, leave your pet at home in familiar surroundings without a worry. All Fur Pooch in San Diego is affordable and licensed, bonded and insured for your protection.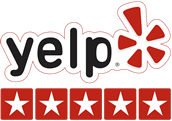 All Fur Pooch offers a wide range of pet care services, including:

All Fur Pooch is owned and operated by Linda Ng, a professional pet lover and pet care provider. She is trustworthy and provides the loving care and attention your pets require when you are away from home. By using a professional pet sitter, your pets will have peace of mind because they are in their own environment and your house will be visited frequently for a lived in look if your away. Linda provides the next best care to you being there. Pets who require medication or special attention are welcome.
Call Linda today! (619) 800-8678
---
All Fur Pooch | Linda Ng | (619) 800-8678

Dog walking and pet sitting for the San Diego area including: Mission Valley, Fashion Valley, Clairemont, Mira Mesa, Kearny Mesa, Serra Mesa, La Jolla, Del Mar, Linda Vista, Rancho Penasquitos, Scripps Ranch, University City and more...